Ladies,
You won't want to miss this jam-packed night full of powerful worship, inspiring messages, prayerful moments, laughs, surprise giveaways, and lasting memories! We are encouraging ladies to have a girl's night in, where you can tune in TOGETHER! Did I mention SURPRISE giveaways? Make sure to grab your individual ticket to be entered in to win some GREAT giveaways that will take place ALL throughout the event.
I love you ladies and am so expectant for all God has in store through this online event!
XO,
Jen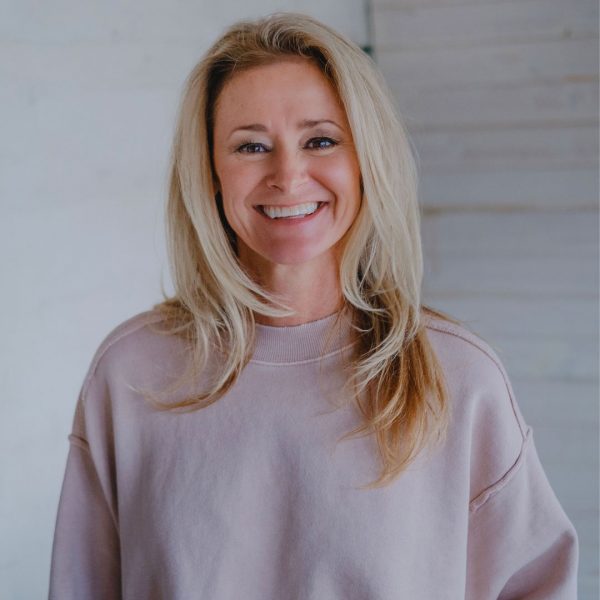 Jen DeWeerdt
Conference Host, Author & Lead Pastor
City First Church
---
Jen DeWeerdt serves with her husband, Jeremy, as the Senior Leaders of City First Church, a growing, multi-generational, multi-cultural church in Rockford, IL. She is honored to play a key role in the very church she grew up in. As pastor, communicator, author, and founder of the Original Women's Conference, Jen is passionate about encouraging and empowering women to step into their God-given callings, regardless of their profession. Thousands of women have discovered their destiny and design through these powerful conferences. Jen and Jeremy have been married since 1995 and have three sons: Caden, Connor, and Paxton. When she is not cheering on her boys, you will find her enthusiastically rooting for her Chicago sports teams (White Sox not included).
Bianca Olthoff
Author & Speaker
---
Bianca Juarez Olthoff is a bible-teaching, word-slanging MexiRican who is passionate about raising up a generation of people passionate about Jesus Christ. As an author and speaker, she knows the power of words and wields them wisely. As a church planter and leader, she is committed to proclaiming the gospel domestically and internationally. For more information, follow along on social media or visit
www.BiancaOlthoff.com.
Oneka McClellan
Author & Pastor
Shoreline Church
---
Oneka McClellan's dynamic personality, creative vision, prophetic gift and compassion for the 'one' has propelled countless lives, marriages, teams and churches into their God-given destiny. Oneka is eager to see individuals realize the love, value and purpose found in Christ through the local church. She, alongside her husband Earl, launched and has led Shoreline City Church for eight years with campuses locally and globally. With a passion for Sisterhood, she has challenged the way women think about themselves and others by pioneering a 'Value Revolution' that has now spanned the globe through a variety of creative initiatives. She is also the author of her book, Born of A Woman​. Behind the scenes, she can be found loving her three kids – Parker, Grayson and Elle – and cheering on her husband of over twenty years.
Carol Hart
Speaker & President
ZOE International
---
In 2002, Michael and Carol Hart founded ZOE International. Their main objectives are sharing the Gospel to unreached people around the world, caring for orphans in danger and helping to end the human trafficking of children globally. ZOE's main campus is located in Thailand where there are less then 1% Christians. Because of their outstanding anti-trafficking work, ZOE works closely with governments on multi-disciplinary task forces and with Local and Federal Law Enforcement. ZOE does robust work in prevention, rescue and restoration for child survivors of human trafficking. ZOE is a US 501(c)3 non-profit, their headquarters is based in Santa Clarita, California. They currently have offices and are operating in five countries, USA-Thailand-Japan-Australia-Mexico.
Premiering Online
Friday, October 9
7-9PM (CST)
Available on demand for 48 hours only.
Ticket Price
| | |
| --- | --- |
| Individual | $22 |
| Mini Group (5-9 People) | $135 |
| Large Group (10-15 People) | $185 |
---
A portion of every ticket sale will go to Zoe International, an amazing organization committed to fight human trafficking.
HOW DO I REGISTER?
You can register online at https://cityfirstchurch.brushfire.com/original-conference/466573 or by calling 815-639-7556.
HOW CAN I WATCH THE EXPERIENCE?
You can watch this Original experience through your computer, cell phone, tablet, or internet browser through a smart tv.
HOW WILL I ACCESS THE EXPERIENCE?
An email will be sent to you from Brushfire within 48 hours of the events. In this email will be a link that you click on to access the full online experience.
HOW LONG DO I HAVE TO VIEW THIS ONLINE EXPERIENCE?
The Original One Night experience is taking place Friday, October 9 from 7-9PM CST. You will have 48 hours to access the experience until the link will become inactive.
WHAT IF I NEED TO CANCEL MY REGISTRATION?
Notification of cancellation must be submitted in writing three weeks prior to the conference you are attending to qualify for a refund. A $10 processing charge will apply to each canceled registration. Registrations are transferable up until three weeks before the conference you are attending. To transfer your registration, call 815.639.7556.
CAN I SHARE MY TICKET WITH SOMEONE?
Each individual attendee will need their own ticket to attend the conference. Plus, once you have your individual registration you will be entered to win surprise giveaways happening all throughout the conference.
If you have any questions, click the button below to contact us.