FAQ's About Two Conferences
You probably have a couple of questions – so let me hit on a few that may be at the top of your list!
Can I attend both conferences?
Yes! Absolutely! However, if you can't, don't worry. Each conference is going to be amazing!
If I am Pre-registered for Conference One (May 2-4, 2019), is my ticket still reserved!
Yes! Your spot is reserved!
If I am pre-registered for Conference One (May 2-4, 2019) but want to switch to Conference Two (May 9-11), can I switch?
Yes, we are allowing ONLY those who have already pre-registered for 2019 to switch to Conference TWO up until December 31, 2018, UNLESS Conference Two reaches its maximum capacity before then. So if you want to switch, the sooner you inform us the better! You can hop on our website originalconference.com and on the main page click on the button that says "I WANT TO SWITCH CONFERENCES" – Just fill out the form and within two weeks, we'll notify you of the status of your request.
What happens when either Conference One or Two is full?
This is a good problem! Each conference is going to be limited to how many people can fit in the City First Church Main Auditorium. So once we reach that number, we will be at capacity and that conference will be "sold out." So reserve your seat NOW for one or both conferences!
Is Original ever going back to the BMO Harris Bank Center?
Possibly! We have thoroughly enjoyed the last two years at the BMO and their staff has been wonderful to work with! It has been a fruitful and great experience. Simply put, the team and I sense that the Lord is calling us home for this next season. As spirit-led people, we want to listen and obey. Once we made the decision to come home – there has been such a peace and excitement in our hearts!
"Original exists to empower women to live the purposeful, passionate, centered, true, & ORIGINAL lives that God designed them to live!
We love gathering together with you all at our annual Original Conference, but we also want to walk alongside of you! We've created several ways for you to resource yourself and the other women in your life.
We pray that these resources encourage you to live a life of love that honors our Heavenly Father!"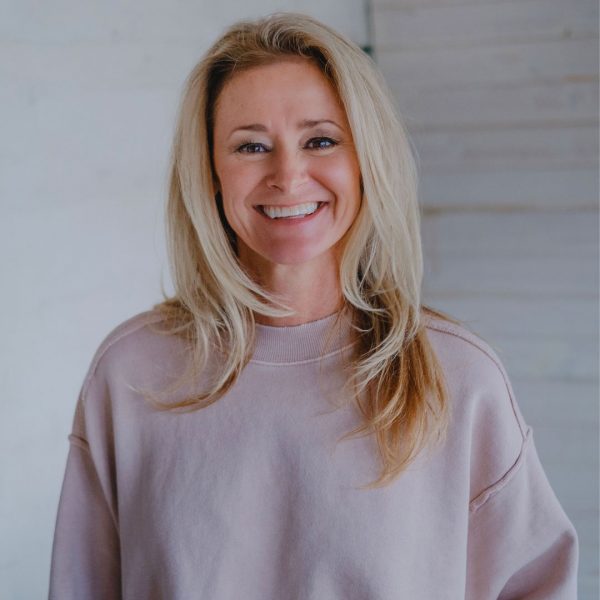 Jen DeWeerdt
Founder, Original // Lead Pastor, City First Church
Original Collective
A Free & Monthly Online Conference
The Original Collective is a FREE monthly resource designed for you to gather your girlfriends, church groups, small groups, or family and grow in God together!
Each month we'll release a session featuring some amazing speakers that will encourage you and challenge you in your walk with Jesus. The sessions will include a discussion guide that you can use for personal or group study.
*Each session will be available for streaming online for one month.
Watch Now
Original Live
Weekly On Facebook & Instagram
Join Jen and the Original Team every Wednesday at noon on Facebook or Instagram Live for a fun midweek pick-me-up! We'll cover a variety of topics that will encourage you to love life and God just a little more.
Follow us on Facebook: @originalconference
Follow us on Instagram: @originalconference